Dr. Stephanie Mullins DDS in Lee's Summit, MO
Periodontics and Endodontics Specialist
"Who wants a root canal? No one, of course, but Dr. Mullins' office, very conveniently located off of 470, has a wonderful support staff who will help you get through the procedure without missing a beat. The office is clean, modern and very comfortable. Dr. Mullins' root canal was painless and quick and I was on my way within an hour. . ."
Karen W.
At Dr. Stephanie Mullins DDS in Lee's Summit, MO, we want your first visit as a new patient — and every one to follow — to be as relaxing and seamless as possible.
What to Expect During Your New Patient Visit
During your first visit, our team will:
Review your dental and medical history forms
Fully examine your teeth and gums
Take x-rays of your mouth
Check for cavities or early signs of tooth decay
Clean and polish your teeth
Create a customized treatment plan and answer your questions
Patient Forms
Please complete these new patient forms before your first appointment and remember to bring along your insurance card, if applicable.
Post-Op Instructions
After any dental procedure healing is absolutely essential, which is why we offer you some post-operative instructions for different procedures. You can click on a procedure below to see more. And don't hesitate to give us a call at 816.524.9800 if you have any questions. We are more than happy to help!
We are committed to providing you with the best possible care. If you have dental insurance, we are happy to help you receive your maximum allowable benefits. In order to achieve these goals, we need your assistance, and your understanding of our payment policy.
Patient portion is due in full at the time services are rendered. For your convenience, we accept all major credit cards, cash, and personal checks. Also, we participate with CareCredit to help those patients who desire a payment plan. Arrangements for CareCredit should be made prior to your first appointment. After your insurance claim has been processed, you will be billed for any existing remaining balance. If you would like to apply for CareCredit, you can click this link to be taken directly to their secure application site.
Even if predetermination of benefits was given from your insurance carrier, it is possible that after treatment is provided, there are no insurance benefits payable. Stephanie L. Mullins DDS, MS, LLC has absolutely no power or leverage to deal with the insurance carrier. Only the employee or the contract purchasers have that power. Any complaints about benefits, payment, or coverage should be directed to your HR department.
This office will submit both primary and secondary insurance claims as a service to the patient; however, any secondary insurance plan will be authorized to pay the patient directly. The patient's portion collected on the date of service will be based SOLELY on the primary dental insurance plan and it will be the patient's responsibility to ensure receipt of payment from any secondary dental insurances.
If you have questions regarding your account, please contact us at 816.524.9800. Many times, a simple telephone call will resolve any issues.
At Dr. Stephanie Mullins DDS in Lee's Summit, MO, we'll find the most affordable options for the care you deserve.
For your convenience, we accept online payments through PayPal. All major credit cards and debit cards are accepted – you do not need to have a PayPal account to utilize this service. Simply click on the Pay Now button below and you will be taken to the secure payment site.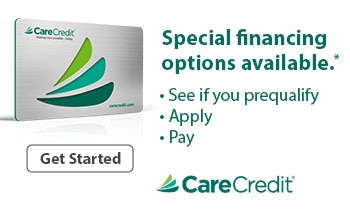 We proudly accept
the following insurance companies:
Call
Dr. Stephanie Mullins DDS in Lee's Summit, MO
at
816.524.9800
to schedule an appointment today!